The Shepherd's Delight
Posted on
A fine little hut, over 100 years old, which belongs to a farming family from West Norfolk. This is how it looked when it arrived in our yard: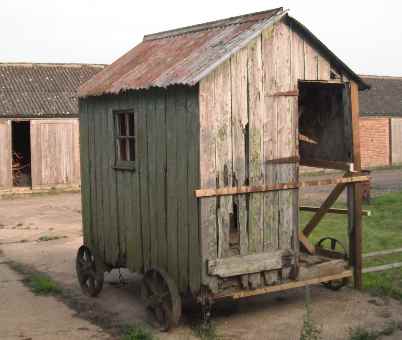 And here's this dear ittle hut going home with all external timber replaced, a new window, door, steps, stove & chimney; but retaining all the original wheels, chains, axles and roof with the shepherd's bunk, medicine cupboard and corner shelf repaired and restored inside: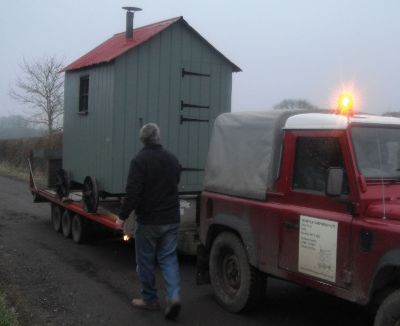 Awful gloomy day but lovely, lovely hut! The owners were delighted.