A LITTLE HISTORY OF HUTS IN NORFOLK
Sheep husbandry was essential to farming from the Middle Ages onwards and brought great prosperity to the whole country. Our village of Salle has a magnificent 15th Century church which can seat 600 people which is standing evidence of the wealth generated by the wool and weaving trade. The City of Norwich was a very important centre for wool and cloth; and many Norfolk towns and villages had large population of weavers and cloth merchants.
The principal local sheep breed was the black-faced Norfolk Horn, grazing mainly on light sandy heathland, producing sweet mutton and a short fine fleece perfect for the weaving of Norfolk's famous worsted cloth.
Shepherds' huts became commonplace from the late 18th Century onwards. Used as mobile shelters pulled by a farm horse or the shepherd's trusty pony, a hut accompanied the flocks as they were moved from sheepfold to pasture,and was crucial at lambing time when the shepherd needed to be continually on hand:
Night and day they must be on the watch to assist the ewes, to cherish weakly lambs with warm milk, to restore others that appear dead by administering a little spirit; to counteract the unnatural disposition of some mothers that refuse their off-spring; or to find foster-mothers for poor orphans … these are reared generally by the assistance of a tea-pot with cow's milk, and are called cades or pets. A fire is kept up day and night in the shepherd's lodge, to which any perishing or weakly lambs may be brought.
The sheep are kept upon turnips, so as to maintain their strength and afford sufficient nourishment to the lambs; screens of hurdles, or straw, or fern, are raised to keep off the wind, and troughs with corn, or linseed-cake, are placed.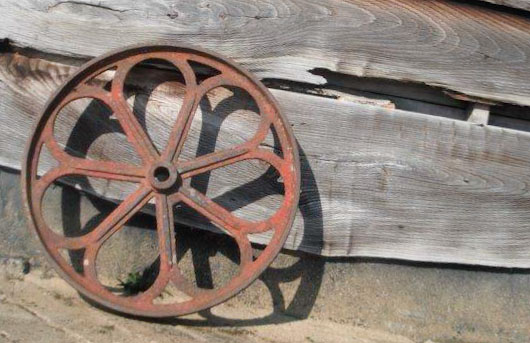 William Howitt Book of the Seasons 1830
In the fever of agricultural improvement at the end of the 18th Century, two rival North Norfolk farmers both laid claim to their first use in the county:
Mr Purdis, of Eggmore* has two shepherds' boarded houses on wheels, they contain a bed, and a stove for heating milk, so well contrived it is heated in ten minutes: he has found the advantage in lambing time so great, that he has no doubt of having saved a great number of their lives; and recommends it strongly to his brother farmers.
Mr HILL, of Waterden (near Walsingham) has a shepherd's house on wheels for lambing time, and hinted that it was first used at Waterden...
(* sic. Egmere, near Walsingham)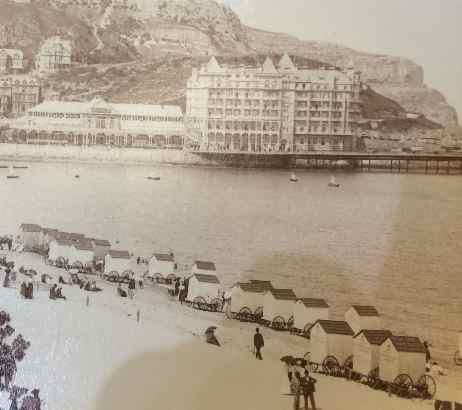 Arthur Young General View of the Agriculture of the County of Norfolk published 1804
Notably, the huts made on the farms in Norfolk had pitched roofs rather than bowtop - as the 19th Century progressed, the use of curved corrugated steel was much more predominant in the West Country, farms there being nearer to the manufacturing and engineering works of the Midlands. Transport links and costs kept farms in East Anglia self-reliant for longer.
By the 19th century, the textile trade had also moved across to the industrialised Midlands. Farming developed new breeds of livestock and the Suffolk sheep, bred from the old Norfolk Horn, became popular worldwide. Shepherd's huts continued to play an important role at lambing time until well into the 20th Century.